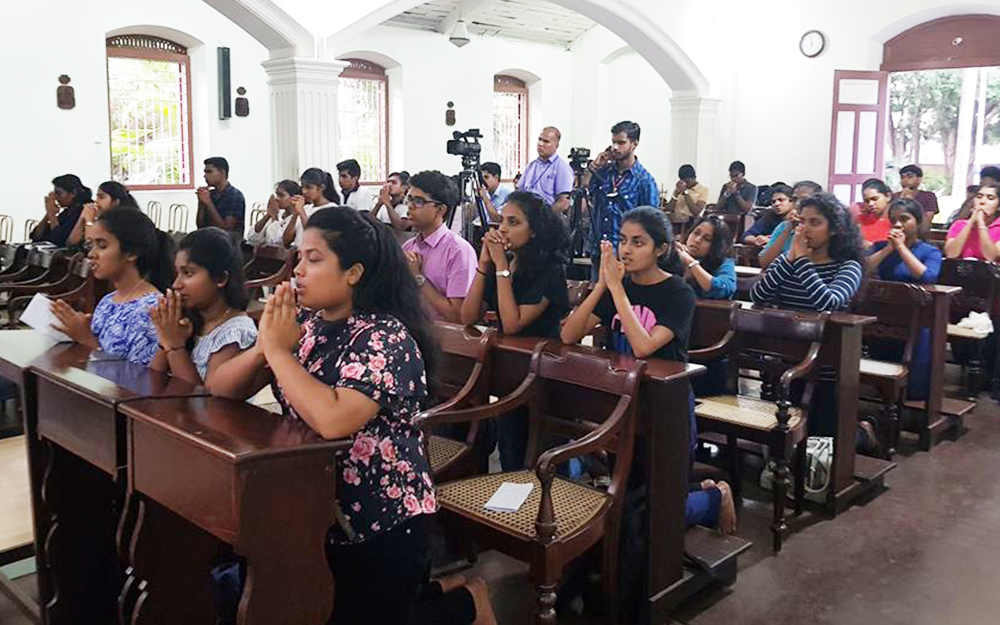 A bodhi puja ceremony organized by the University friends of Pasindu Hirushan; 1st year undergraduate of the Faculty of Management Studies and Commerce of USJ, was held yesterday (10th March 2020) at the University Premises.
A special holy mass was offered by the Catholic University students at the Chapel of the Archbishop's House yesterday. Rev. Fr. Jude Chryshantha Fernando, Chaplain for the Universities and the Director for the Communication, presided at the Mass. Rev. Fr. Sunil De Silva and Rev. Fr. Jude Roshan OMI participated at the Mass. His Lordship Bishop Maxwell Silva, addressed the University students at the end of the Mass, on behalf of His Eminence Malcolm Cardinal Ranjith.
All his friends and University together wish speedy recovery for Hirushan. We all pray and hope he will recover soon.