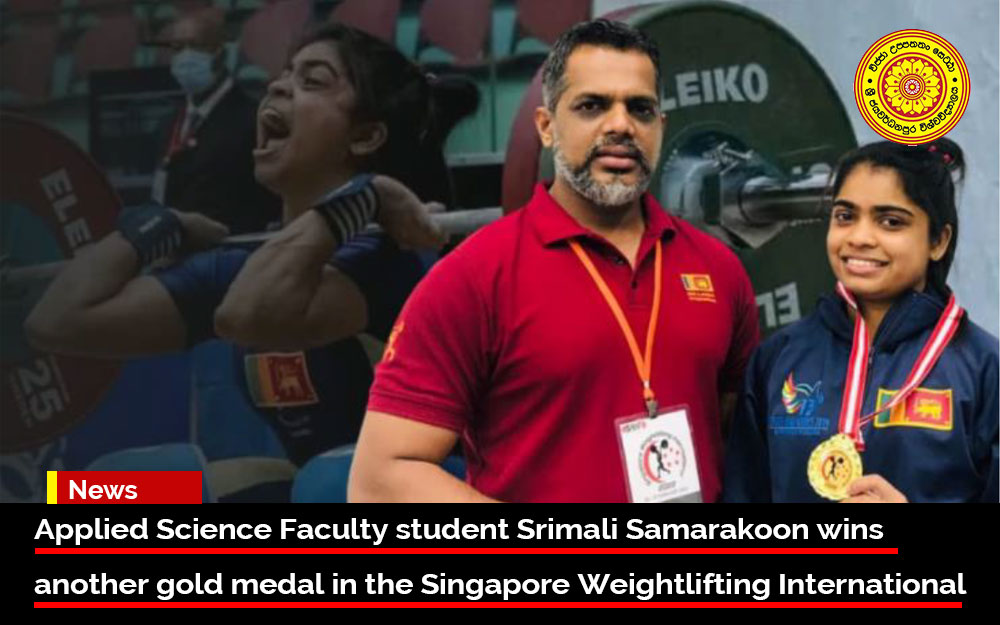 Commonwealth Senior Championships Gold medalist Srimali Samarakoon wins another gold medal in the Singapore Weightlifting International.
The Singapore Weightlifting International 2022 was organized by the Singapore Weightlifting Federation at the Toa Payoh Sports Hall from Friday 25. 02. 2022 to Sunday 27. 02. 2022. On the opening day she lifted 65 kg in snatch in her third attempt and 86 kg in clean and jerk, the total of 151kg placing her atop the podium in the women's 49kg category. With this win, 22 -year-old Srimali has qualified for the 2022 Commonwealth Games in Birmingham in the 49 kg weight category.
Srimali Samarakoon is a second-year undergraduate, Department of Sports Sciences, Faculty of Applied Sciences, University of Sri Jayewardenepura and she is an old girl of Habarana Central College who did her higher studies at Mahamaya Girls College, Kandy.
We would like to wish our warmest congratulations to Srimali Samarakoon for bringing glory to our motherland and University