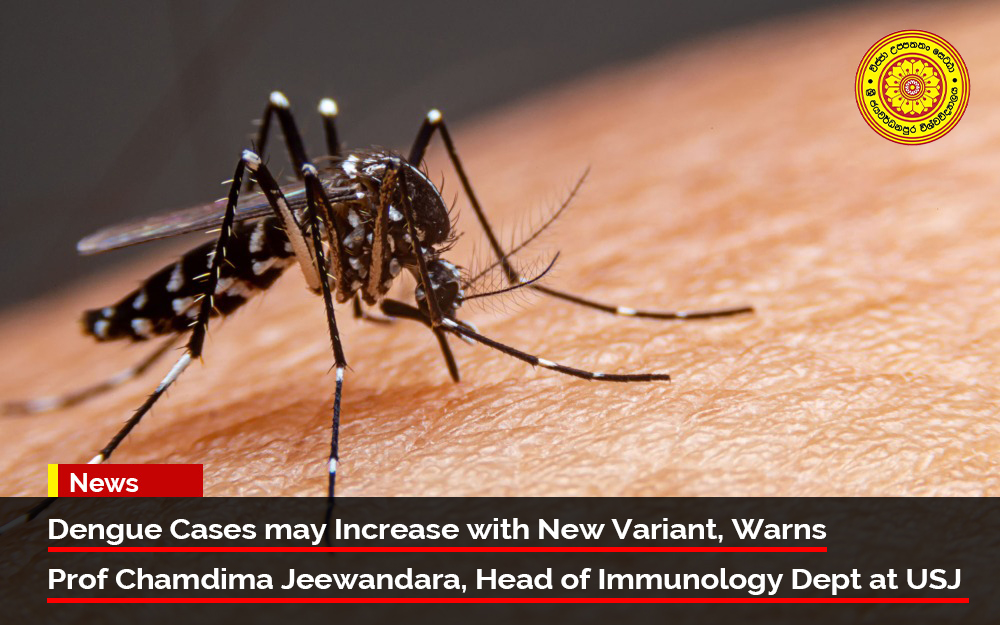 The new variant of dengue spreading in Sri Lanka may cause a surge in the number of dengue cases, warned Prof. Chandima Jeewandara, the Head of the Department of Immunology, Allergy and Molecular Medicine at the University of Sri Jayewardenepura.
Prof. Jeewandara urged people to be aware of the breeding sites of dengue mosquitoes to prevent the spread of the disease. Meanwhile, the University of Sri Jayewardenepura has conducted research on dengue antibodies in children, which could help plan dengue vaccination programmes.
The research found that the overall dengue seroprevalence rate in children was 24.8%, with the highest rates reported from Trincomalee (54.3%) and the lowest rates from Badulla (14.2%), which is a high-altitude estate area. The seroprevalence rates were significantly higher in urban areas (35.8%) compared to rural (23.2%) and estate areas (9.4%), but there was no association between seropositivity rates with population density in each district.
As the new variant of dengue poses a threat, the public is urged to take necessary measures to eliminate mosquito breeding sites and to seek medical attention if symptoms of dengue fever appear.