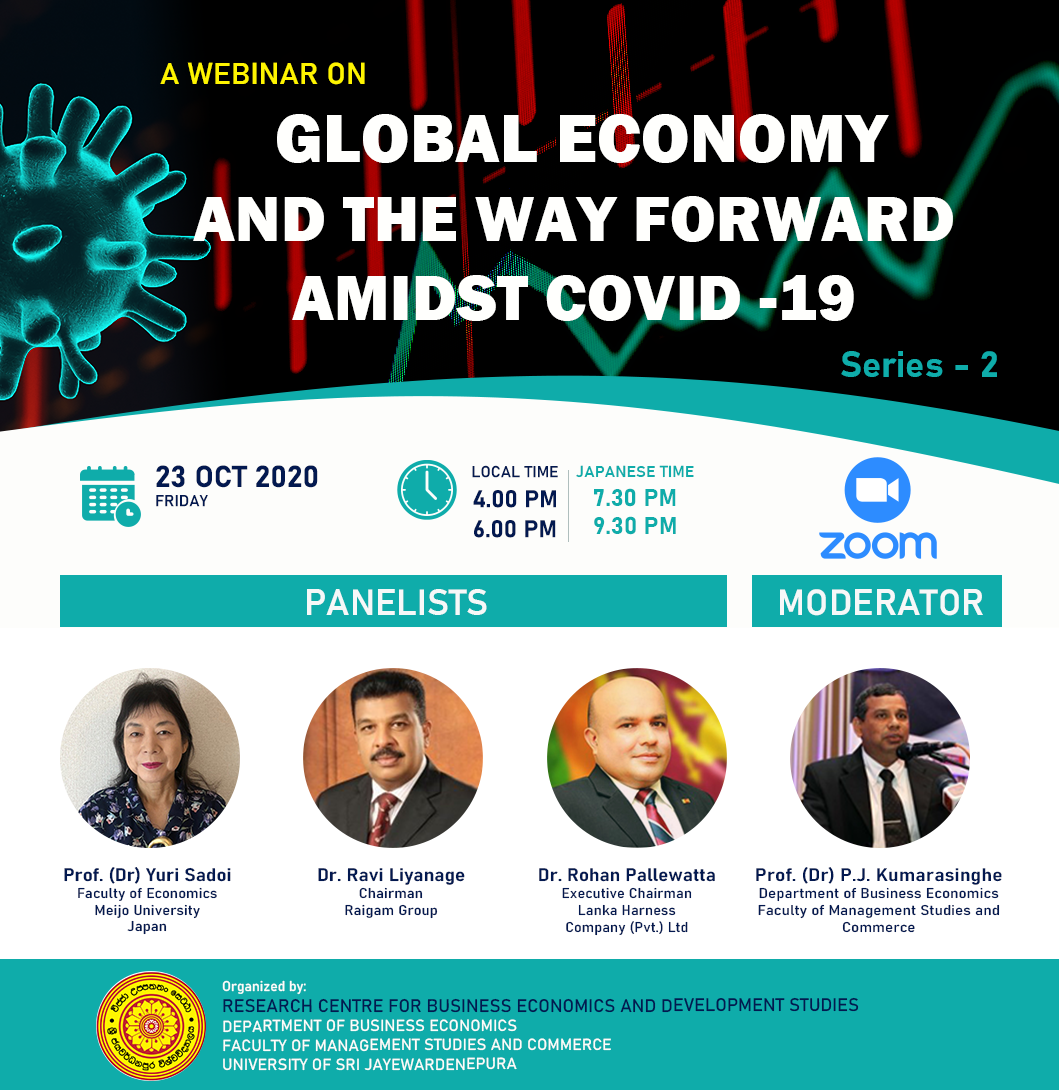 The second webinar on "Global Economy and the Way Forward amidst COVID-19" organized by the Research Center for Business Economics and Development Studies (RCBEDS) of the Department of Business Economics of USJ was successfully virtually held from 4.00 pm onwards on Friday, 23rd October, 2020 via Zoom. 
Prof. (Dr.) Yuri Sadoi (Professor, Faculty of Economics, Meijo University, Japan), Dr. Ravi Liyanage (Chairman and Chief Executive Officer, The Kingdom of Raigam) and Dr. Rohan Pallewatta (Executive Chairman, Lanka Harness Company (Pvt.) Ltd.) participated as the eminent panelists for this online forum. The moderator of the session was Prof. P. J. Kumarasingha, Professor of the Department of Business Economics. The event was organized under the guidance of Dr. (Mrs.) M. A. K. Sriyalatha (Director-RCBEDS).
The event was well-received by an audience of over 150 participants including the academic staff of the Faculty, undergraduates and postgraduate students, alumina members of the Department and the participants from the industry. It was successfully broadcast live on Facebook.