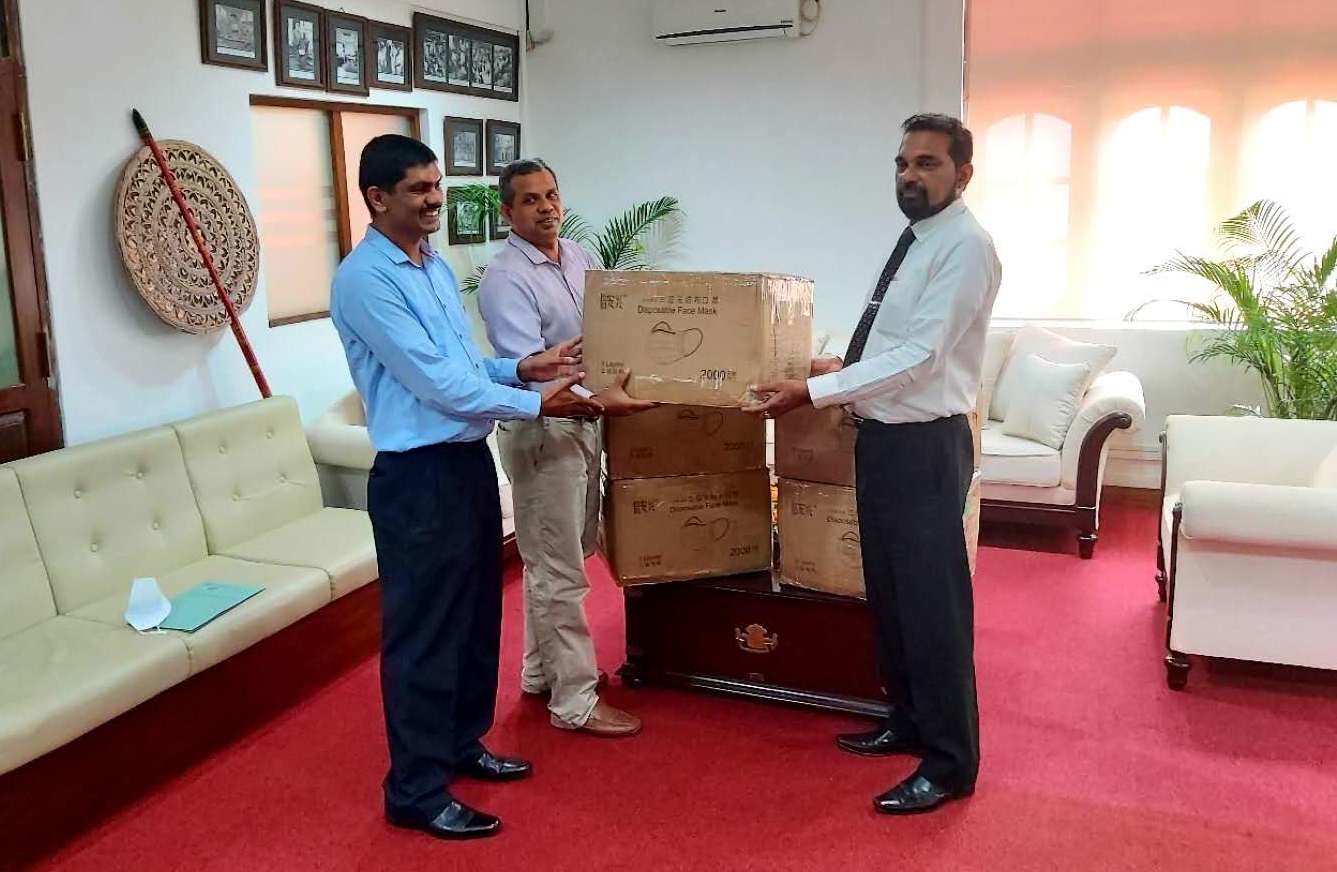 A donation of 10,000 face masks from the Zhejiang Shuren University has been officially handed over to Senior Prof. Sudantha Liyanage; Acting Vice Chancellor of University of Sri Jayewardenepura, on 13th of July 2020. This is a result of a long-term partnership between the two universities. The Zhejiang Shuren University donated face masks for the staff and students of USJ to support restarting university activities securely with the scheduled examinations which will be held in the university premises after four months break. 
This donation was coordinated by Mr. Rukmal Weerasinghe; Chairman- Center for Entrepreneurship & Innovation together with Prof. Janak Kumarasinghe from USJ while Associate Professor Huang Qiubo initiated it from the Zhejiang Shuren University.
University of Sri Jayewardenepura really appreciate this donation of face masks, which will definitely lead to maintain the strong relationship between the said parties. USJ express many thanks to Prof. Jun Chen; Vice Chancellor, Zhejiang Shuren University, all the administrative officers and the Director and the staff of the Foreign Affairs Division of  the Zhejiang Shuren University.