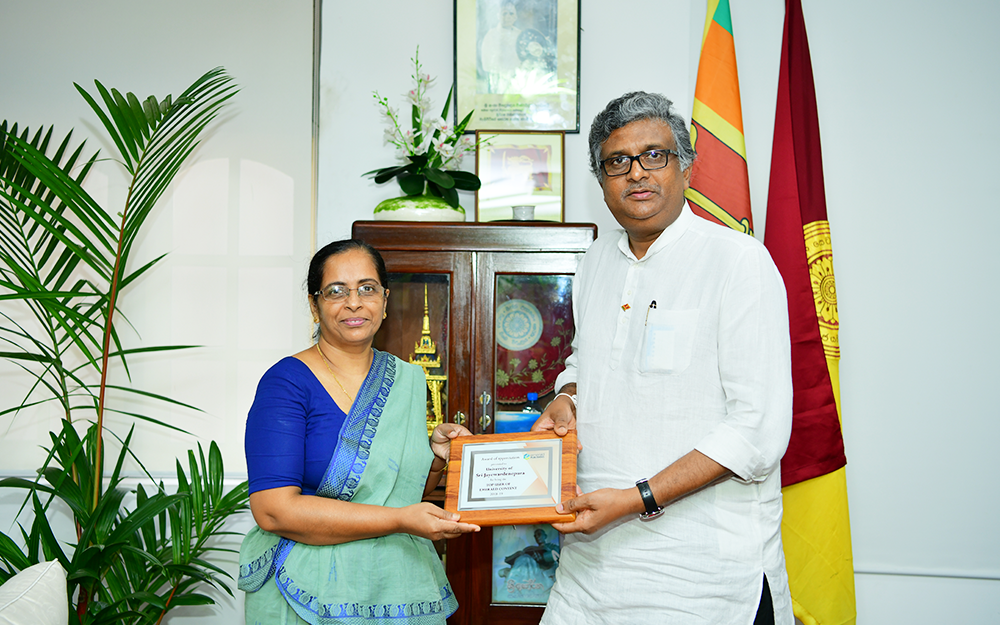 The University of Sri Jayewardenepura was recently awarded for consistently being Top User of Emerald content from the year 2015 to 2018 in Sri Lanka. This award of appreciation was presented to the Librarian of the University of Sri Jayewardenepura by the Emerald Publishing Group at the International Conference of University Librarians Association of Sri Lanka (ICULA 2019) held on 18th September 2019.
Following receipt of this award, the Librarian credited the achievement to Vice Chancellor for his strong support, Library Staff for their dedication and commitment in enhancing awareness of Emerald, and the university community as a whole for the high usage of the database.
'Emerald' was founded in 1967 with the view of providing a platform to welcome new ideas that would advance research and practice of business and management. Today, it has grown into a top global publisher, linking research and practice not only in the field of management but also in fields of health and social care, education and engineering. Emerald enables users to authorize individual journals, collections of journals or articles in their field of expertise and manages a portfolio of over 300 journals, more than 2,500 books, and over 1,500 teaching cases. Thus, at present, Emerald has become an ideal platform for professionals and institutions seeking a reliable, customized and quality knowledge resource.