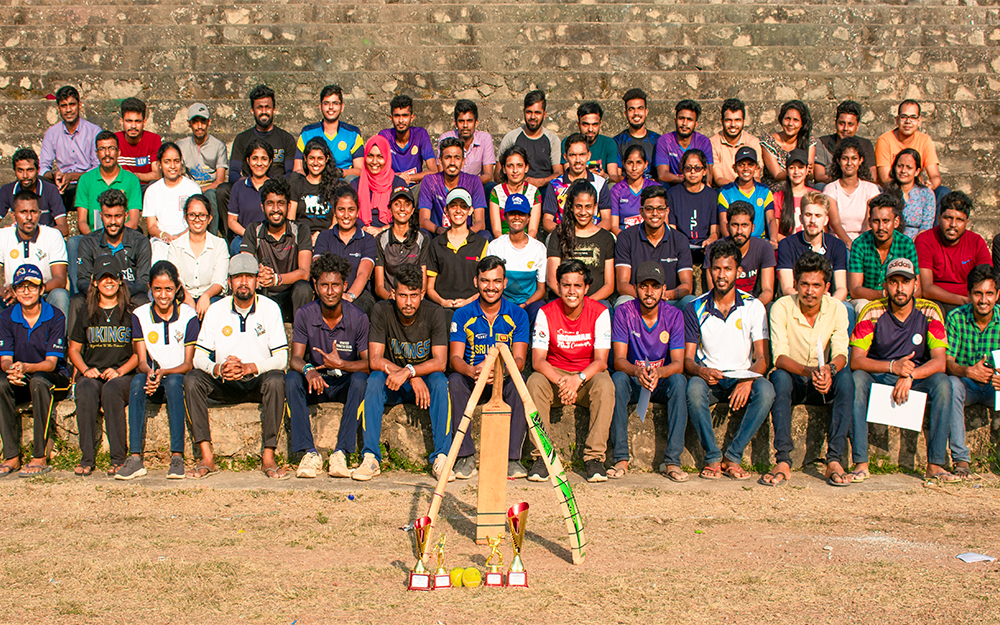 Clubs and societies of the University of Sri Jayewardenepura evolve on the amicable connections among each other over the continuous thread of years at the Annual Interclub Cricket Tournament organized by the Club Service Avenue of the Rotaract Club of the University of Sri Jayewardenepura. This vitalizing encounter named "4 Score", successfully concluded on the 01st of March 2020 at the University Grounds with the participation of more than 100 members from various clubs and societies of the university.
Some top-notch clubs and societies of the university including the Rotaract Club, AIESEC JLC, Gavel Club, Career Skills Development Society, Leo Club, J'pura Flames and the Vikings Club graced the tournament with their talents and skills in the field of Cricket in this year's encounter. The series was a battle among a total of 11 teams, each consisting of 5 boys and 2 girls where a match comprised of 5 overs per team. The teams; CSDS Achievers, CSDS Fires, Vikings A and Flames A advanced to the semi-finals of the tournament after a very tough qualifying round. The CSDS Fires and Vikings A won over CSDS Achievers and Flames A respectively, gaining the opportunity to advance to the finals. After a breath-taking clash between the two teams, the CSDS Achievers marked their victory by chasing 53 runs over a tight finish with only a single ball remaining in the match.
The awarding ceremony recognized the victory of the CSDS Fires along with Sandaruwan Wickremasinghe being awarded as the "Best Bowler of the Series" while Amith Lakshan of the team Vikings A winning the title of the "Best Batsman of the Series". The Champion and Runner-up teams were awarded their trophies as well as certificates during the ceremony.
This cricket tournament held annually hence concluded once again strengthening the bonds among the clubs and societies inside the university to work towards the unified goal of prospering the lives of the Sri Lankan community as well as our own undergraduates.