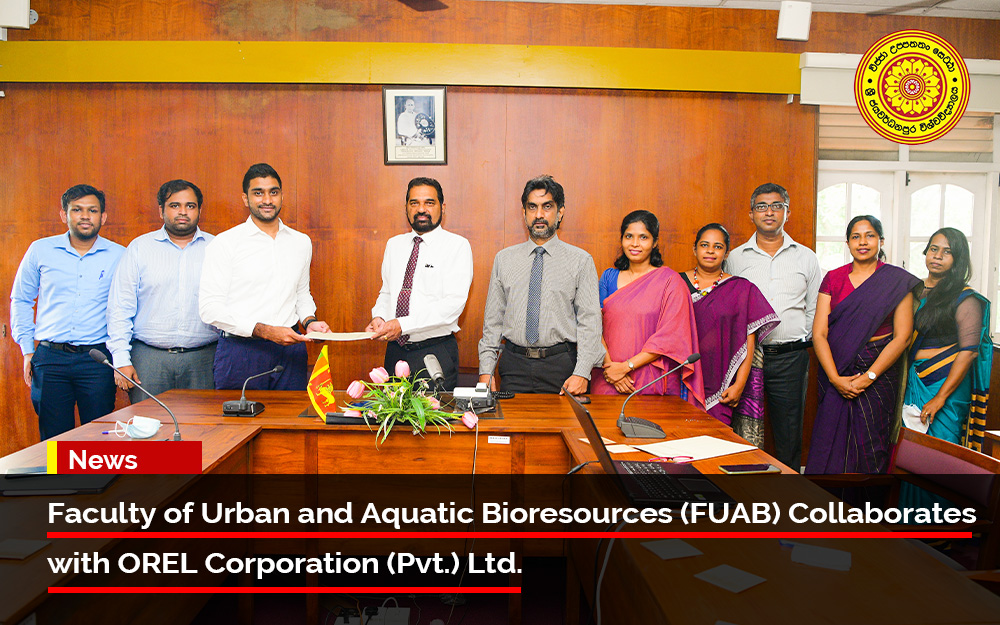 The world's population is expected to grow up to 9.32 billion by 2050. The challenge of agriculture, at the onset of increasing world's population demands the enhancement of global food security. Internet of Things (IoT) in urban agriculture has designed as an enabling technology to equip famers and food producers with the knowledge and expertise on utilizing the urban bioresources for optimal food production.
The IoT based agriculture system has designed with the capability of real-time monitoring the farmlands. The hallmark of these systems is the sensor mediated automated monitoring system with continuous remote access to monitor the field conditions through IoT Analytics Platform. This smart farming sensor-based technology would be the next revolution of precision agriculture towards the sustainable food production.
With the aim of engaging innovative cutting-edge technologies to expand our research capabilities, FUAB has started a research collaboration on the development of IoT based smart farming technology with OREL Corporation Pvt Ltd and signed a Memorandum of understanding (MOU) on 3rd August 2022. This collaborative project was initiated by Dr Surani Chathurika, senior lecturer, department of urban bioresources with Dr Rangika De Silva, Director of innovations, OREL (Pvt.) Ltd.