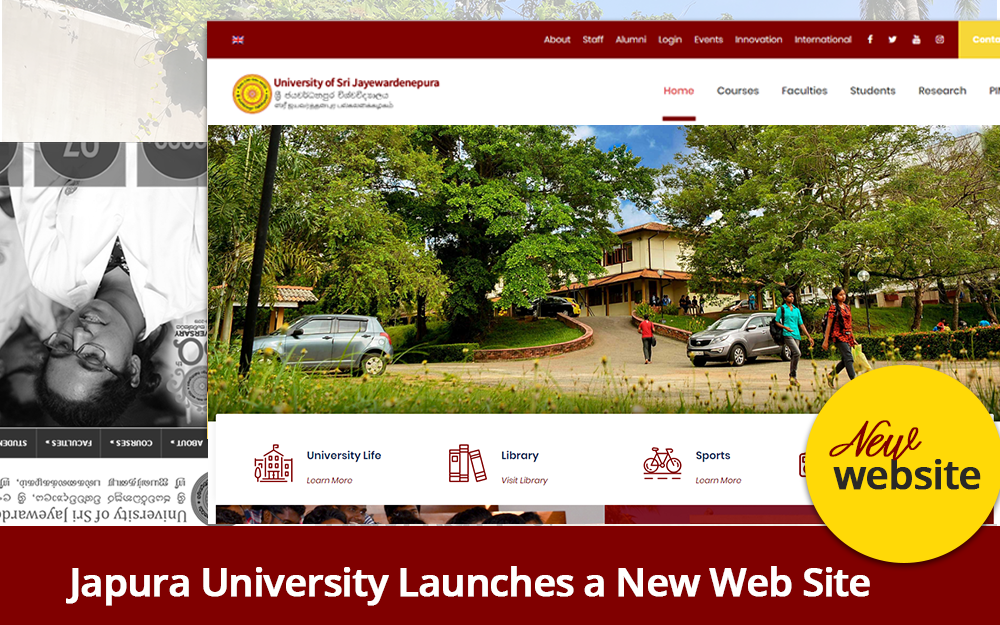 Marking the beginning of the new year 2019 Japura Web Team and the Japura Media Unit of the University of Sri Jayawardenepura has launched a new website with updated features and a new design. The completely revamped website features a streamlined and simplified design, improved functionality and enriched content areas to help present and prospective students, staff, alumni and other stakeholders to find information easily. 
This new site was developed by web team of the University under the guidance of Prof. Hiran Amarasekara, Director, Digital Media and Communication, USJP and the direction of Prof. Sampath Amaratunge, Vice Chancellor of the University compatible to the new technological improvements and updates of the digital world.
New website with redesigned features will allow users to access information instantly and easily. It aims to contribute to the University's strategies and priorities by promoting the University's values, mission, capabilities, expertise, and activities. Further, it focuses on attracting and recruiting local and International students to study in here and on providing information and services that are responsive to internal as well as external users
.