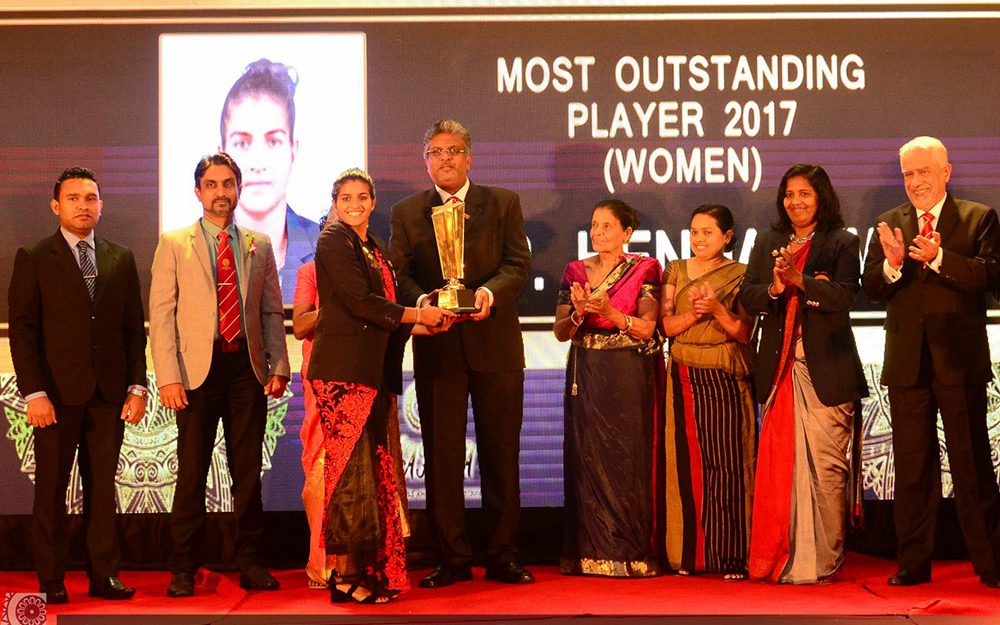 The Colors night of the University was held with much glamour on 22nd January 2019 at Golden Rose Hotel Boralesgamuwa awarding the exemplary sportsmen and women of Japura, with the participation of the chief guest Prof. Sampath Amaratunga, Vice Chancellor of the University. Awarding ceremony was organized by the Sports Councill 2018 in collaboration with The Sports Advisory Board and The Department of Physical Education of USJP.
Prof. Sudantha Liyanage, Dean Faculty of Applied Sciences, Prof. Hemanthi Ranasinghe, Dean of the Faculty of Graduate Studies, Prof. D. P. S. Chandrakumara, Dean of the Faculty of Humanities and Social Sciences  Dr. S. A. A. M. Subasinghe, Dean of the Faculty of Engineering, Prof. S. Yasawardene, Dean of the Faculty of Medical Sciences, Dr. U. Anura Kumara, Dean of the Faculty of Management Studies and Commerce, Mr. Gnanasiri Brito, Registrar of the University, Mr. Ranjith Iddamalgoda, National coordinator of the Alumni Association of the university were among the participants of the event.
In addition Prof. Pradeep M. Jayaweera, Chairman of the Sport Advisory Board, Mrs. Nishanthi Vidanage, Director of the Department of Physical Education, Members of the Sports Advisory Board, Alumni members, academics members of the Department of Physical Education and Sport Council as well as heads of departments, academic and non academic members of the university participated in the colors awarding ceremony.