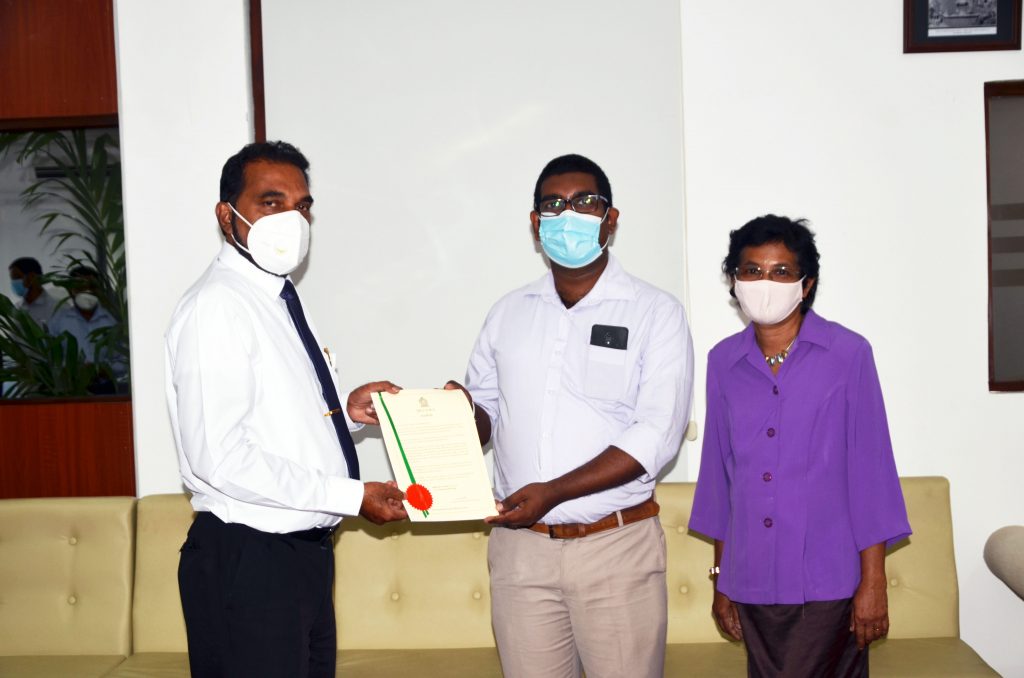 A METHOD TO PRESERVE HUMAN TISSUES BY ROOM TEMPERATURE RESIN CASTING: AN EFFECTIVE TEACHING TOOL IN HUMAN ANATOMY.
A novel method of human tissue preservation invented as a result of extensive research conducted by Dr. Sajith Edirisinghe and Senior Prof S.G. Yasawardene managed to obtain the local patent (Patent No – 17967) for the process from the National Intellectual Property Office (NIPO) according to the intellectual property act, No. 36 OF 2003 (Section 79 (2) (b)). The general public was informed about the patent by The Gazette of the Democratic Socialist Republic of Sri Lanka (No. 2,182) issued on Friday, June 26th, 2020.
This new method of preservation, subject the tissues to gradual dehydration with controlled tissued shrinkage. This new method help to preserve thin human body cross sections by embedding and securing them in a clear resin block. This new method of preservation helps to preserve thin sections for a long time, reduce the wastage of cadavers, and can be handle without wearing gloves. The main advantage of this new preservation is zero exposure to formaldehyde which is a probable human carcinogen. This method is currently in practice at the Department of Anatomy, Faculty of Medical Sciences, University of Sri Jayewardenepura.
On 18th February 2021, Dr. Sajith Edirisinghe and Senior Prof. S.G. Yasawardene handed over the patent to Vice-chancellor of University of Sri Jayewardenepura, Snr. Prof. Sudantha Liyanage at his office.