University of Sri Jayewardenepura (USJ) is part of the team of SECRA, the Strengthening University-Enterprise Collaboration for Resilient Communities in Asia project, which received funding of approximately €1m by the European Commission in the Erasmus+ funding scheme. The consortium consists of 13 partners across six countries, led by Mid Sweden University in Sweden while University of Central Lancashire in the UK is the co-lead. Asian partners include universities in Sri Lanka (University of Ruhuna, University of Sri Jayewardenepura, University of Peradeniya); Thailand (Chiang Mai University, Naresuan University, Mahasarakham University, and the Philippines (Ateneo de Manila University, Philippine Normal University, and Malayan Colleges Laguna).
The overarching aim of SECRA is to contribute to more resilient communities in Asia through institutionalized, systematic, monitored, innovative, and inclusive university enterprise collaboration in disaster resilience. It started in January 2021 and runs for three years. During the first year, the work will focus on mapping the structure of collaborative activities in the broad field of disaster risk reduction in the project's Asian partner countries. A kick-off meeting was held online in February 2021 with robust participation of all members.
USJ representation in the project is spearheaded by Dr. Rukmal Weerasinghe (Senior Lecturer, Department of Entrepreneurship), who also acts as the national lead for the project and Dr. Lasith Gunawardena (Senior Lecturer, Department of Information Technology).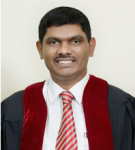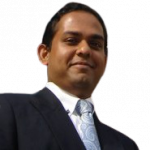 Commenting on the project, Dr. Rukmal Weerasinghe emphasized " The future aspirations of the University of Sri Jayewardenepura (USJ) has been documented in its strategic vision, mission and that the path to achieve these goals is detailed in the comprehensive strategic plan of the University (Published for the period of 2021-2025). Strategic planning has helped us ensure that the university remains vital, sustainable, accountable and responsible while making fruitful partnerships with all stakeholders nationally and globally. The six objectives of the SECRA project are addressed in our strategic planning process and aligning to the activities of the project will enable USJ to reach its vision and mission.
For further information please contact secra@sjp.ac.lk