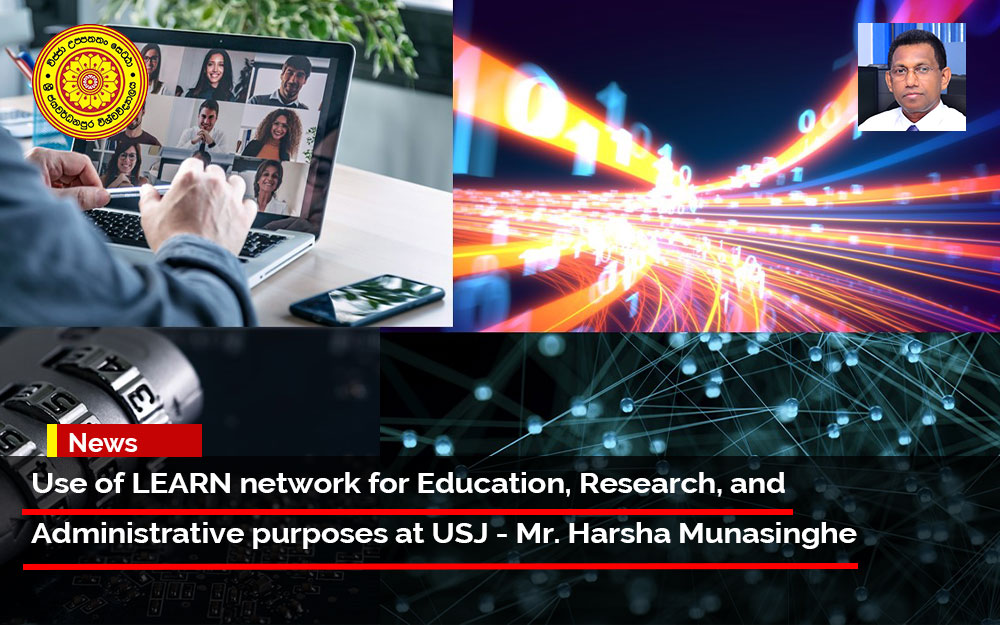 Speed and Power is the solution for everything as Clarkson says. (Sometimes it is not, but in this case-yes). If there is something speedier, powerful and better for the network-related services to the academic and research community and bring the community together, that is LEARN (aka Lanka Education And Research Network). LEARN has much more uses than you might think if you really "learn" about it.
The Internet is not a luxury; it is a necessity. Speed and Power always matter because we really do not need to be lagging behind in the fast-moving world and you really don't want to lose a sentence in your zoom meeting. To keep up that pace, LEARN is providing high-speed connectivity with a larger bandwidth for the academics, non-academics, and students in the University. Even with a breakdown of the primary connection, LEARN can maintain the connectivity at a functional level with its backup link provided through a different career.
"Because LEARN hosts Google Cache Node locally, it eases traffic within the LEARN network and on peering and transit links. LEARN also helps to establish peer-to-peer communication with IPv4 and IPv6 Dual-stack Connectivity. LEARN helps researchers to share large data sets, files, and knowledge without depending on the commodity internet link capacity because it is more robust with other collaborative internet links" said Mr. Harsha Munashinghe, the Information Systems Manager of USJ.
LEARN also provides international wireless roaming services for academicians called Edurome (education roaming). In addition to the Wi-Fi hotspots in member institutes, LEARN has already deployed more than 100 hotspots around public places in Sri Lanka with high-speed academic and research network hotspots supporting eduroam. Another useful feature of LEARN is LEARN Identity Access Federation (LIAF). "LIAF" was introduced to its community as a single point for getting their applications and systems authenticated. LIAF allows users to access services offered by multiple Service Providers (SPs) using a Single Sign-On (SSO) system. LIAF consists of Sri Lankan and global research & education entities. The two most popular services that can be accessed through the LIAF are on-premises zoom video conferencing facility and e-resources. Both academics and administrative activities benefitted from this facility. Undergraduates, postgraduates, and other researchers in the university heavily use the remote access facility of e-resources.
LEARN TAC (Technical Assistance Center) provides technical assistance and training to the users of LEARN system. It also conducts training and workshops to help management and technical staff free of charge.
Apart from all the technicalities mentioned here (we know sometimes it is hard to digest) if you really got the idea about the valuable uses of the LEARN system and the way you can use it, actually you have learned something today.
Learn more about LEARN here