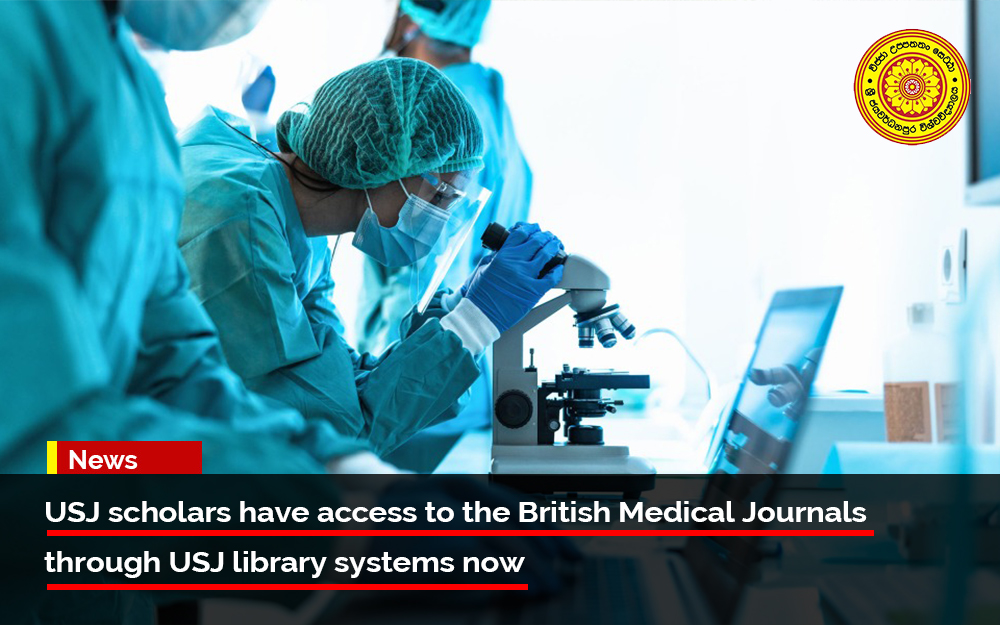 Library of USJ informs that Scholars of University of Sri Jayewardenepura can access British Medical Journals (aka BMJ) through university library's website under "E-resources" from any of the computer terminals at the university premises. This is a trial access and it's valid through April 27, 2023.
This will give an opportunity for the USJ students and scholars to read and publish journals in BMJ.  BMJ shares that global endeavour with millions of readers working in clinical practice, research, education, government, and with patients and the public.
The BMJ is a weekly peer-reviewed medical trade journal, published by the trade union the British Medical Association (BMA). The BMJ has editorial freedom from the BMA. It is one of the world's oldest general medical journals. Originally called the British Medical Journal, the title was officially shortened to BMJ in 1988, and then changed to The BMJ in 2014. The journal is published by BMJ Publishing Group Ltd, a subsidiary of the British Medical Association (BMA).
If students and scholars need any assistance with accessing BMJ, USJ Library urge to contact them for further assistance.