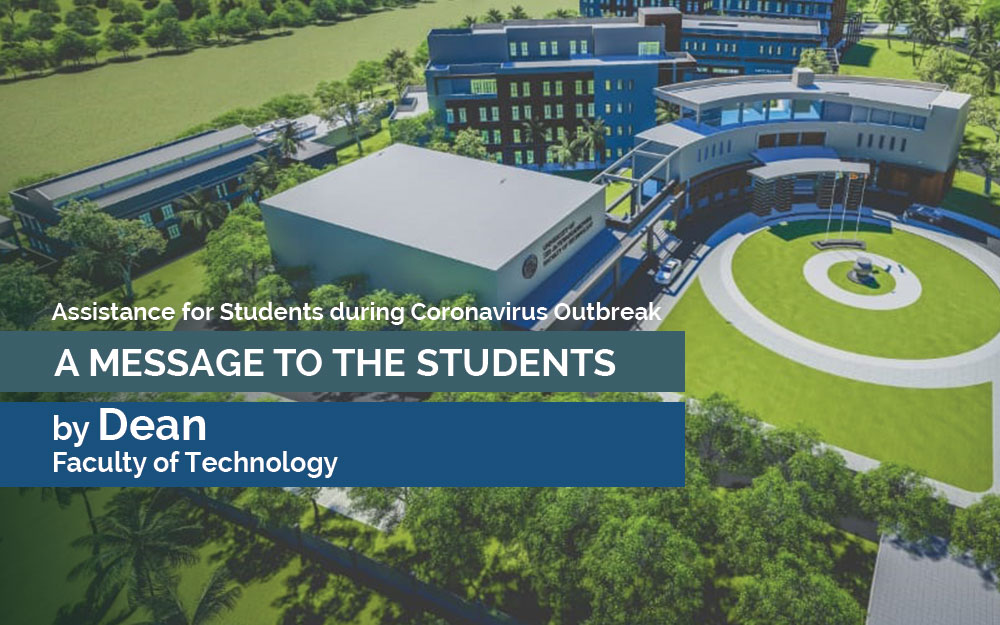 Dear students of the faculty of technology,
At this crucial and uncertain time that the whole world is facing, we hope that you are staying at your homes, safely and vigilantly.
We understand that this could be a stressful time period for you, especially if you are experiencing financial difficulties due to the prevailing situation. The academic staff of FOT is prepared to be of any assistance that we could be to ease your situation both emotionally and financially at this time.
We ask you to contact any person below, if you have any such difficulty with which we can help you. The faculty will act according to a priority list, depending on the availability of funds.
Stay strong and be safe. We will all get through this together.
Names of the coordinators are
Dr Gaya Jayakody                – 0713 354400
Dr Pasan Bandara                – 0701 541847
Mr Uthpala Samaratunga     – 0718 948945
Dean,
Faculty of Technology