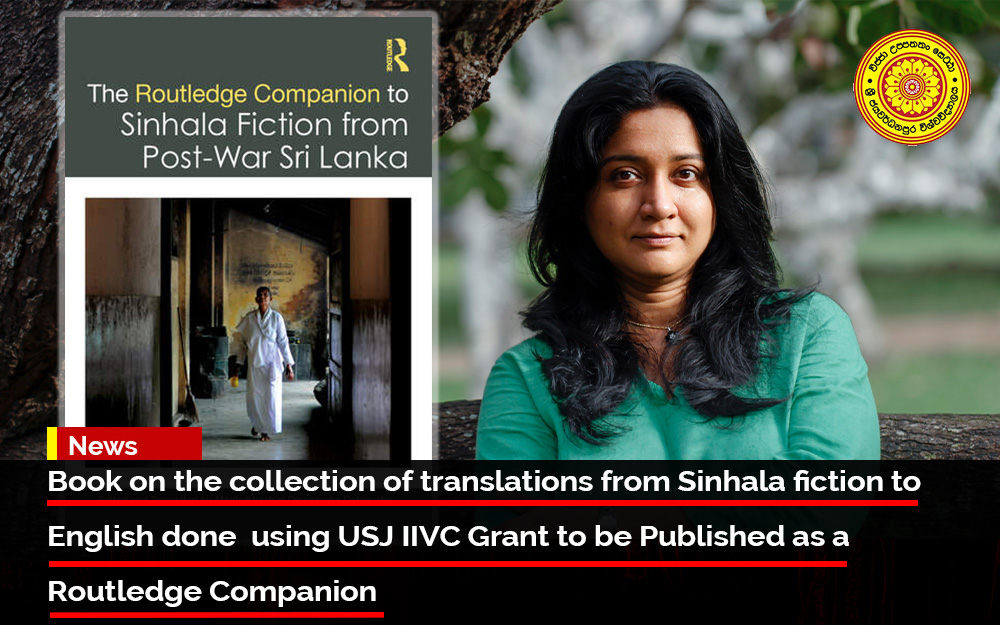 The collection of translations from Sinhala fiction to English done by Dr. Madhubhashini Disanayaka Ratnayake on a grant by the IIVC for the 60th Anniversary Celebrations of the University of Sri Jayewardenepura, is to be published shortly by Routledge, India.   The book belongs to the 'Routledge Companion' series, which has what is generally described as "prestige volumes which provide an overview of a research field or topic."
The IIVC grant enabled the Sinhala writers who were included in the first manuscript that was sent for consideration for publication, to be paid for their work.  The work was subsequently upgraded to 'Companion' level by Routledge, and the translator/editor was allowed to include the work of five more writers to make it more comprehensive.  The final book that will be launched by Routledge in September 2022, has fourteen of the best, award-winning, writers of Sinhala fiction active in the field at present, and contains 28 chapters.  There is also a comprehensive introduction that frames the translations in their socio-political context, and a foreword by Professor Sasanka Perera.
The translator and editor of the book is a Senior Lecturer in the Department of English Language Teaching, USJ.  She recently completed her PhD at Hitotsubashi University, Tokyo, Japan, on post-war Sinhala and English literature from Sri Lanka.
More details about the book can be accessed from here:
https://www.routledge.com/The-Routledge-Companion-to-Sinhala-Fiction-from-Post-War-Sri-Lanka-Resistance/Ratnayake/p/book/9780367554682