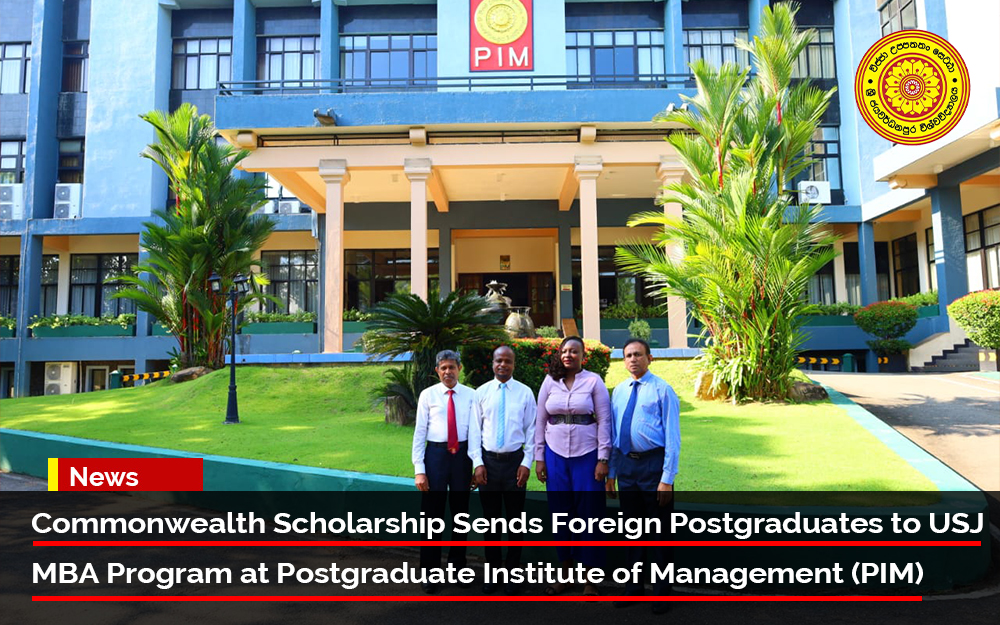 The Queen Elizabeth Commonwealth Scholarships (QECS) offer a unique opportunity to study for a two-year Masters' degree in a low or middle-income Commonwealth country. QECS has been sending foreign postgraduates to the Postgraduate Institute of Management (PIM) at the University of Sri Jayewardenepura for this scholarship program.
QECS is aimed at students who are committed to creating change in their communities. The scholarships offer a life-changing opportunity to experience a new country and culture, broaden horizons, and build a global network that will last a lifetime. The application deadline for QECS for 2023 is May 23, 2023. Students receive fully-funded tuition fees, a living allowance (stipend) for the duration of the award, return economy flights to the host country, a one-off arrival allowance, and, on request, a research support grant (subject to approval). Applicants who wish to apply for this program for QUCS in PIM, are required to submit a university application at the same time as their scholarship application.
The University of Sri Jayewardenepura, ranked third in Sri Lanka and internationally ranked between 801-1000 according to the Times Higher Education World University rankings 2023, offers an MBA (Masters of Business Administration) through its prestigious Postgraduate Institute of Management, the leading institute in the country.
Established in 1986 by an Ordinance under the Universities Act 16 of 1978, PIM is one of the eight postgraduate institutes in the university system of Sri Lanka. PIM has obtained the ISO 9001:2015 certification and is a member of the Association of Advanced Collegiate Schools of Business (AACSB), pursuing accreditation by this premier global body. PIM offers a wide range of programs in the areas of business and public administration, with the MBA program being its core degree program, which has already produced over 300 Chief Executive Officers for the nation.
PIM covers all textbooks, library facilities, airport pickup and drop, assistance in finding accommodation, health care through government hospitals, visa registrations and renewals, internet and IT facilities, and any other assistance upon request. Currently, PIM has two postgraduate students from Kenya and Malawi enrolled in the MBA program, while since 2014, five students have registered under the QECS program from Botswana, Kenya, Gambia, and Malawi.
For more information for the MBA program for QUCS in PIM please contact admin@pim.sjp.ac.lk.