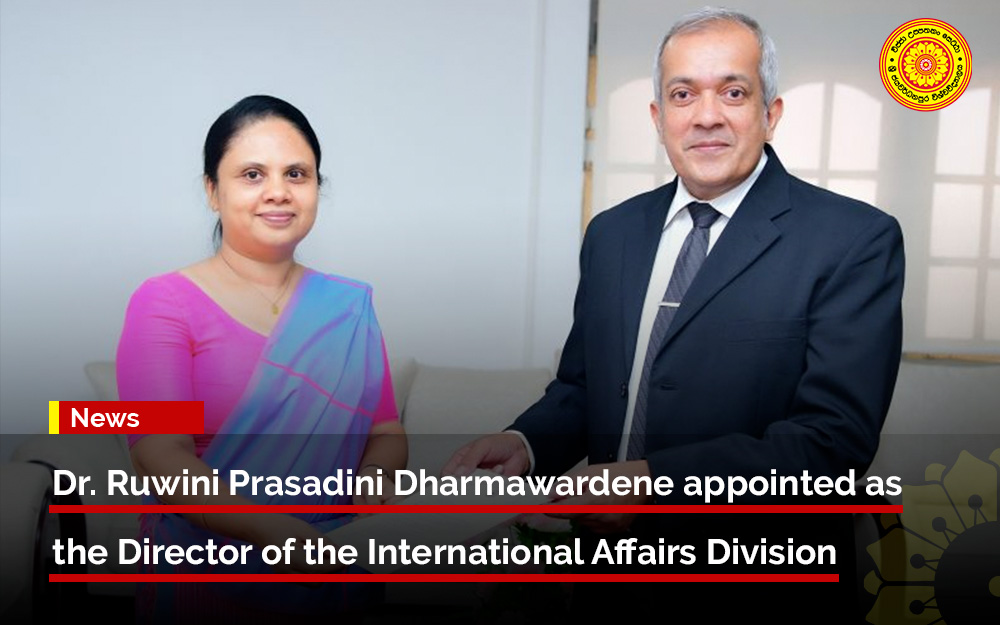 Dr. Ruwini Prasadini Dharmawardene, who currently serves as a senior lecturer in the Business Communication Unit of the Faculty of Management Studies and Commerce, has recently assumed her new role as the Director of the International Affairs Division. On 31st May 2023, she officially took over her duties from the Acting Vice-Chancellor at the office of the Vice- Chancellor.
With the aim of strengthening the international relationships of USJP, the International Affairs Division works towards enhancing global relations, establishing new research opportunities, and providing platforms for academic exchanges. Dr. Dharmawardene, with exceptional skills, will be a great asset in this role, contributing to the division's mission of fostering international collaboration and promoting the university's global presence.
The web team and the university community congratulate Dr. Ruwini Prasadini Dharmawardene as she embarks on this new chapter in her career.