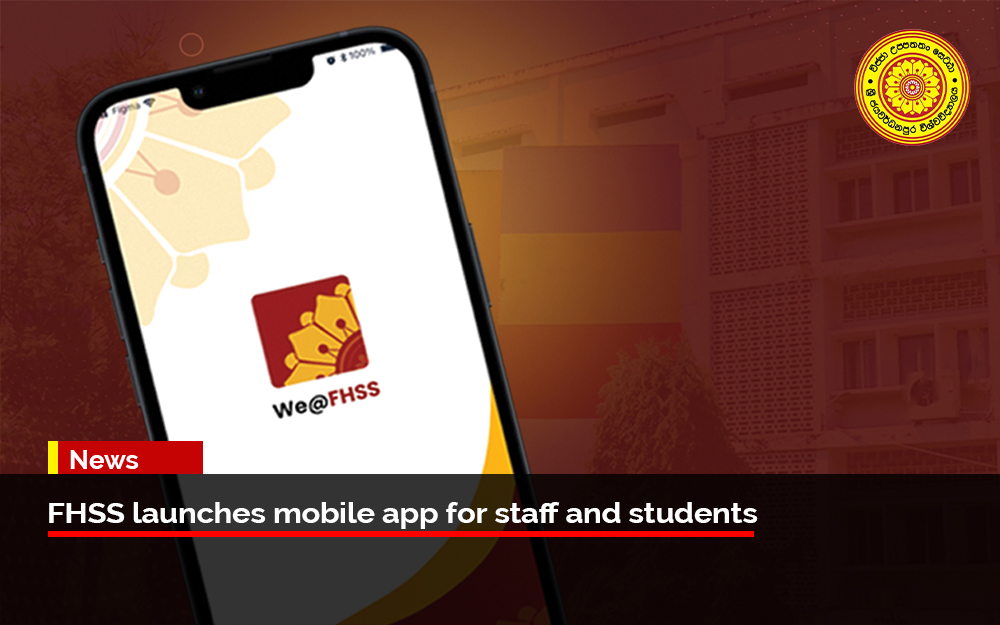 Faculty of Humanities and Social Sciences launched "We@FHSS" mobile application enabling undergraduates and the academic members of the faculty to offer various of services.
The app was created by the department of Information and Communication Technology, and it offers users better experience with features of
Sending New Push Notifications to receive customized and academic year relevant news quickly, University phone directory to find official phone numbers Important information for both undergraduates and academic members, letting users to access their personal profiles, option of Login with the Faculty Email Credentials and the app is created with Following W3C Accessibility Standards.
App also provides specific features to the Academic Members, as search students by AR/AF numbers to review their academic performance. Undergraduates can check their own academic performance through the app.
App allows to the undergraduates who still have not received their AR/AF numbers (Freshers) to have virtual tour of the university, check fundamentals to learn about the university and faculty
The mobile app is available to download in both Google Play and App Store for both android and iOS devises.