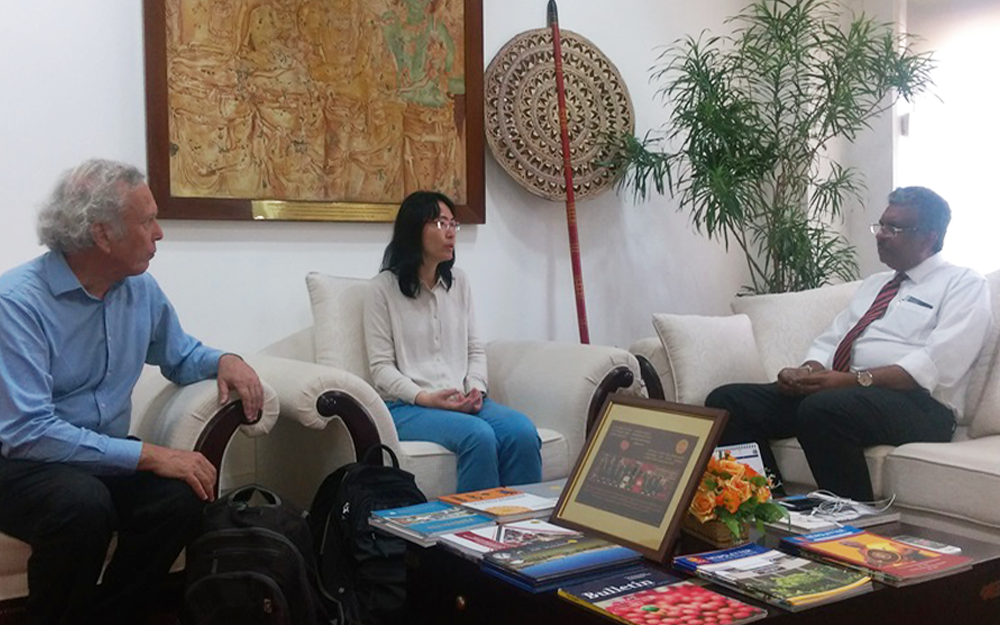 The Department of Business Economics organized a guest lecture on the theme "Is Sri Lanka in a Chinese Debt Trap?" on 8th January 2019 at Prof. K. A. Munasinghe Hall of the Faculty of Management Studies and Commerce.
This was conducted by Prof. Barry Sautman from Hong Kong University of Science and Technology, and Prof. Yan Hairong from Hong Kong Polytechnic University who are currently engaged in a research study on Sri Lanka's prominence in Chinese One Belt One Road Initiative. This lecture broadened the knowledge of the second and third-year undergraduates of the department on Chinese presence in Sri Lanka and its impact on economic, social and cultural developments.
Prof. Sautman and Prof. Hairong also met and shared their thoughts with Senior Prof. Sampath Amaratunge, Vice Chancellor of the University, Dr. U. Anura Kumara, Dean of the Faculty of Management Studies and Commerce and Dr. (Mrs.) Dinesha Siriwardhane, Head of the Department. At the same time, they discussed the possibilities for research collaborations.