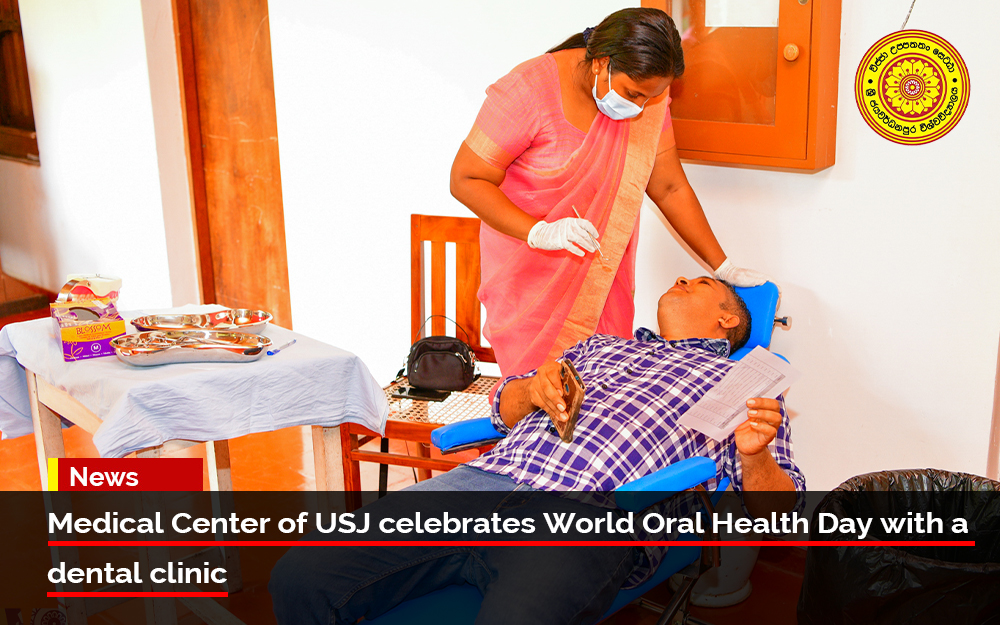 The Medical Center of the University of Sri Jayewardenepura, in collaboration with the Sri Lanka Dental Institute and the Faculty of Dental Sciences, organized a special event to mark the World Oral Health Day on 21st March 2023. The event aimed to raise awareness on the importance of oral health and to provide free dental screening and consultation for the students and staff of the university.
The event was graced by Prof. Upul Subasinghe, the Vice Chancellor of the university, Mr. A B Weliwita, the Registrar, Prof Surangi Yasawardene, the Dean of the Faculty of Dental Sciences and other Deans of faculties. Dr Shanil Pathmaperuma, Dr. U. Gunasekera and Dr. R. Karunathilake from the Sri Lanka Dental Association also attended the event as guests of honour. The dental screening was conducted by consultants from the Faculty of Dental Sciences and staff of the Medical Center.
A total of 450 students and staff participated in the dental screening and received follow up appointments for specialist dental clinics at the Medical Center. The Medical Center will soon launch specialist dental clinics where patients will be treated by consultants of the Faculty of Dental Sciences.