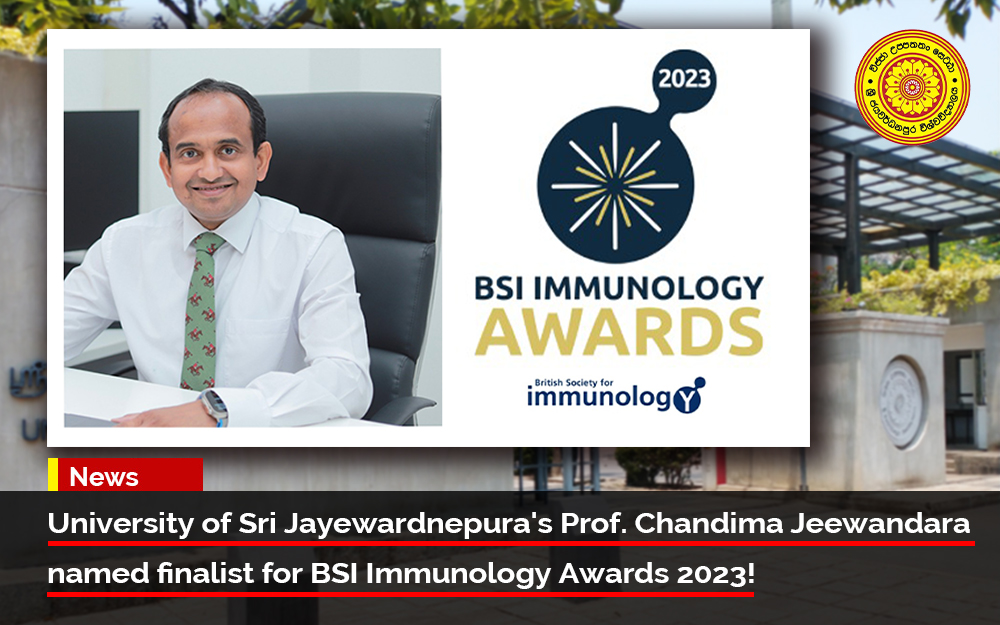 We are proud to announce that our very own Prof. Chandima Jeewandara, Head and Professor in Immunology, Allergy, and Molecular Medicine, has been named a finalist for the BSI Early Career Research Excellence Award.
The BSI Immunology Awards aim to recognize exceptional achievements in shaping the future of immunology, and we are thrilled to see Prof. Jeewandara's groundbreaking work being celebrated on an international level. The winners will be announced on Thursday 20 April during the BSI Immunology Awards ceremony. It is remarkable that Prof. Jeewandara is the only international nominee in the category while rest of nominees are being British researchers.
The British Society for Immunology which organize the BSI Immunology Awards is a professional organization that promotes and supports the field of immunology. It aims to advance the understanding of the immune system and its role in health and disease. The society provides opportunities for education, networking and collaboration among its members and the wider scientific community. It also advocates for the importance of immunology in policy and public engagement.
The BSI Immunology Awards are highly competitive and are presented annually at the BSI Congress, which brings together immunologists from around the world to share their research and ideas. Recipients of the BSI Immunology Awards are recognized for their groundbreaking discoveries, innovative research, and impactful contributions to the field of immunology.
We wish Prof. Jeewandara all the best and look forward to seeing his achievements being recognized on this prestigious platform!