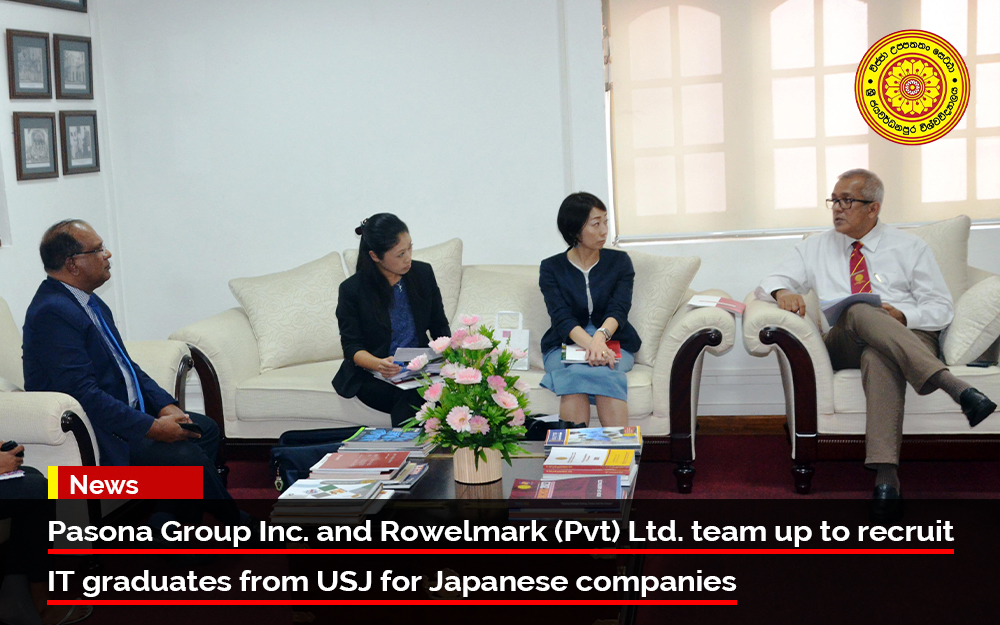 A new partnership has been established between Pasona Group Inc., a Japanese multinational corporation specializing in staffing services, and Rowelmark (Pvt) Ltd., a Sri Lankan company that facilitates investments for projects in Sri Lanka. The partnership aims to recruit IT graduates from the University of Sri Jayewardenepura (USJ) to work for Japanese companies. The announcement was made on Tuesday after a meeting with the Acting Vice-Chancellor of USJ, Prof. Upul Subasinghe.
The meeting, held on March 21, 2023, discussed the potential of hiring IT graduates from USJ to work in the Japanese market. The delegates from Pasona Group Inc. and Rowelmark (Pvt) Ltd. expressed their interest in participating in the USJ career fair organized by the Career Guidance Unit (CGU) on April 4, 2023. They will offer job opportunities and interviews to interested candidates.
Prof. Subasinghe welcomed the partnership and invited the companies to sign a Memorandum of Understanding with USJ for future collaborations. He also emphasized the university's achievements and strengths in producing quality graduates with skills and competencies that meet the demands of the global market.
Pasona Group Inc., is the second largest staffing company in Japan, has expertise in supporting human resource development and promoting investment by Japanese companies in various sectors. The company has been expanding its global presence and has offices in 15 countries. Pasona Group Inc. also supports Japanese companies to invest in overseas markets by offering human resource development services. The company was accompanied by Rowelmark (Pvt) Ltd., a joint venture between Japan and Sri Lanka that specializes in facilitating investments for projects in Sri Lanka. Rowelmark (Pvt) Ltd. was established in 2017 and has been working closely with Pasona Group Inc. to promote bilateral trade and investment between Japan and Sri Lanka.