USJ researchers including Prof. Neelika Malavige and Dr. Chandima Jeewandara from Allergy Immunology and Cell Biology Unit, Department of Immunology and Molecular Medicine of University of Sri Jayewardenepura have been carrying out sequencing of the SARS-CoV-2 viruses since the onset of the pandemic. With the identification of the delta variant in Sri Lanka, they also detected a delta variant with several unique mutations in the spike protein (A701S, A222V, A1078S).
This delta variant with mutations has now been assigned a new lineage AY.28 and this delta variant is now names as B.1.617.2.28 Sri Lankan lineage. This AY.28 sub lineage that was initially detected during late May 2021, subsequently accounted for approximately 50-60% of the infections in the Western Province. Further investigations to characterize this sub-lineage is underway.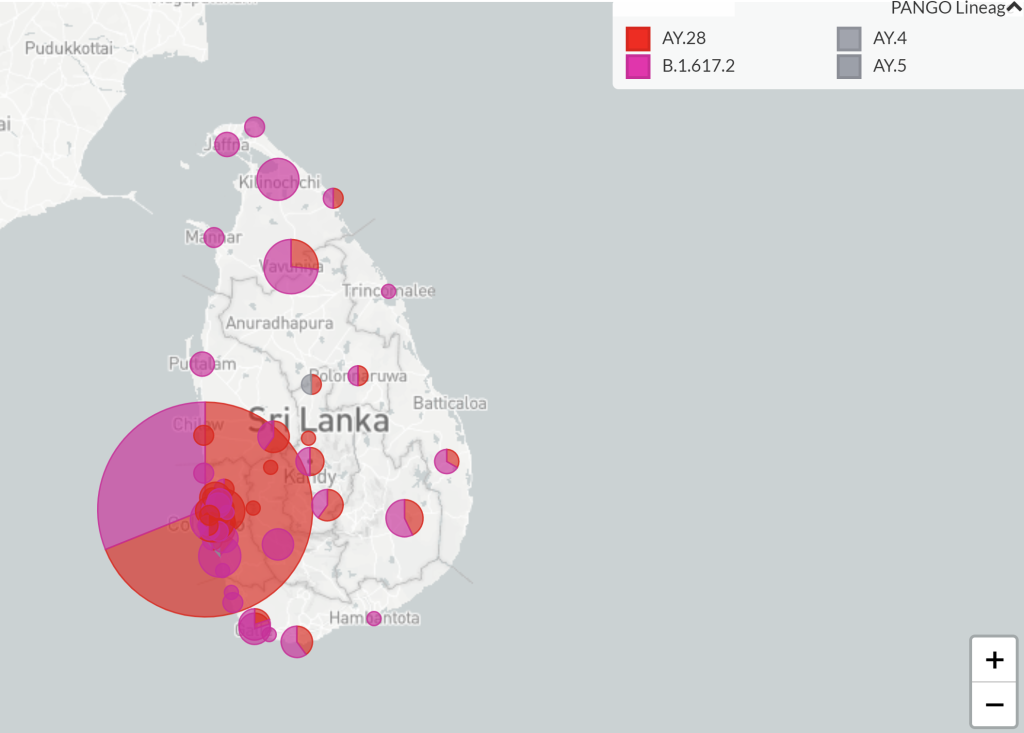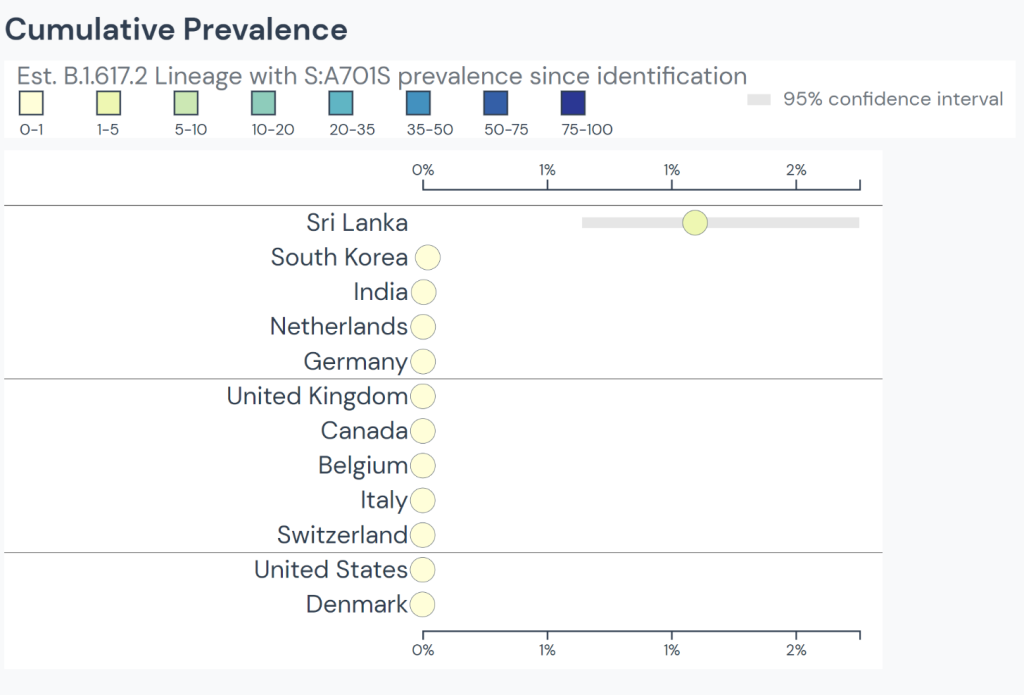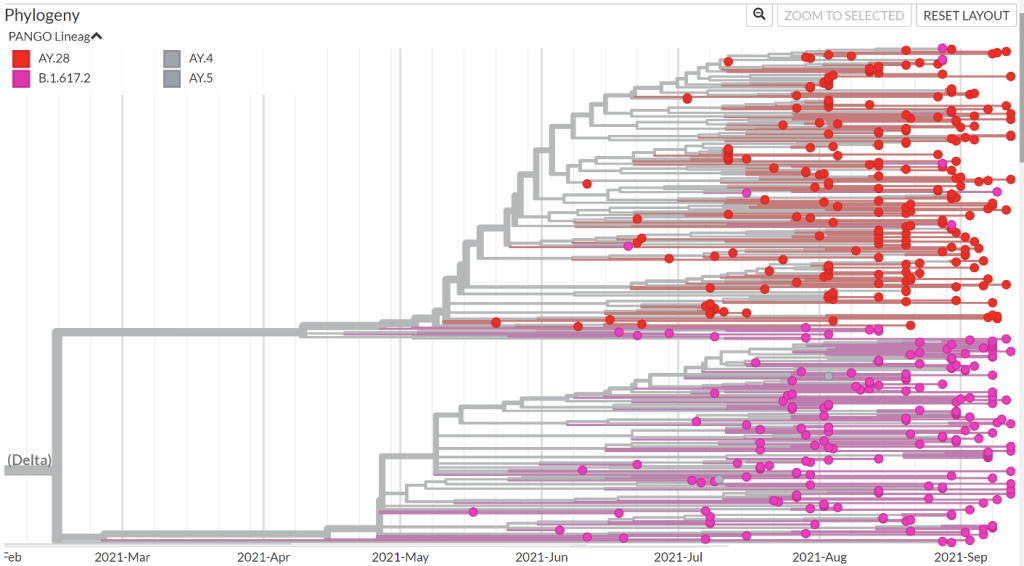 References
B.1.617.2 Lineage with S:A701S Report. Alaa Abdel Latif, Julia L. Mullen, Manar Alkuzweny, Ginger Tsueng, Marco Cano, Emily Haag, Jerry Zhou, Mark Zeller, Emory Hufbauer, Nate Matteson, Chunlei Wu, Kristian G. Andersen, Andrew I. Su, Karthik Gangavarapu, Laura D. Hughes, and the Center for Viral Systems Biology. outbreak.info, (available at https://outbreak.info/situation-reports?pango=B.1.617.2&muts=S%3AA701S&loc=USA&loc=USA_US-CA&loc=LKA&selected=Worldwide&overlay=false). Accessed 26 September 2021.
Download the PDF file : The delta variant in Sri Lanka assigned a new sub-lineage (AY.28)
Related Articles :
90 percent of the new cases in Colombo belonged to the Delta variant says Dr. Jeewandara
Over 95% individuals developed antibodies against the Sinopharm vaccine – USJ Researchers
Research on Immunological response to COVID-19 vaccines by the Department of Immunology and Molecular Medicine, USJ
Single dose of Sputnik V is highly effective but second dose is beneficial says USJ researchers
USJ researchers found Four mutant Covid Delta variants with two new Sri Lankan mutations (A701S, R24C)
Delta variant was responsible for 95.8% of Covid-19 infections in Sri Lanka – Allergy, Immunology Cell Biology Unit, USJ
Whole genomic sequencing of the SARS-CoV-2 variants in Sri Lanka issued by Dept. of Immunology and Molecular Medicine USJ