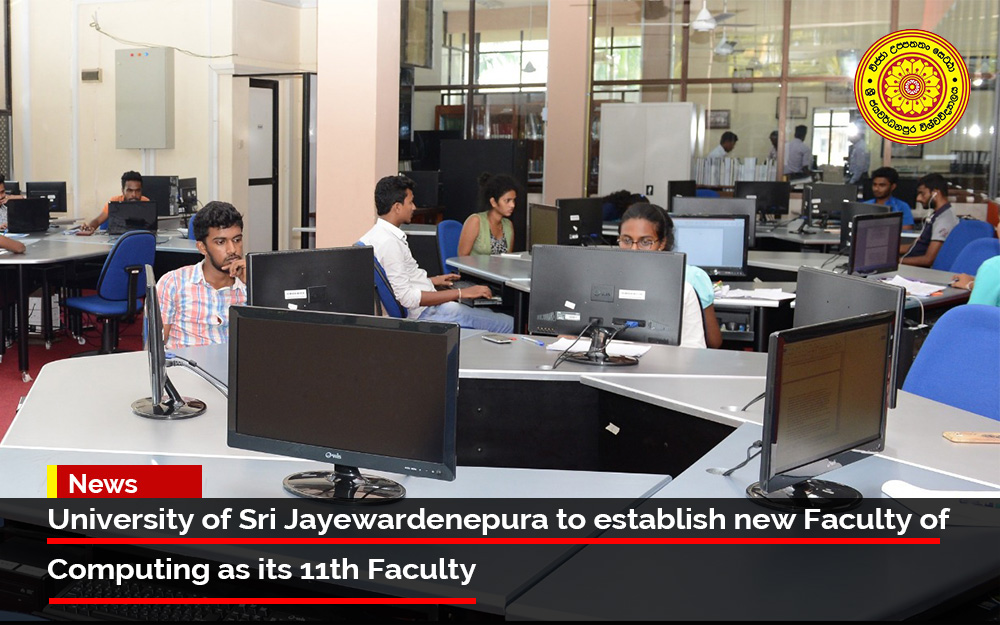 The Faculty of Computing of the University of Sri Jayewardenepura was established by order of Gazette Extraordinary No 2285/09 – Wednesday, June 22, 2022, as the 11th Faculty of the University.
With this Faculty, the university comprises a total of eleven faculties. The Vice-Chancellor and the USJ extend sincere thanks to everyone who contributed to making this a reality, especially Hon. Minister Susil Premajayanth, Minister of Education and other distinguished Academics and Officials for facilitating the establishment of this faculty.
Three new departments; Department of Scientific Computing, Department of Information Systems Engineering and Informatics, and Department of Knowledge Engineering and Communication that will be added to the Faculty of Computing gazetted by Gazette extraordinary on 22nd of June 2022.