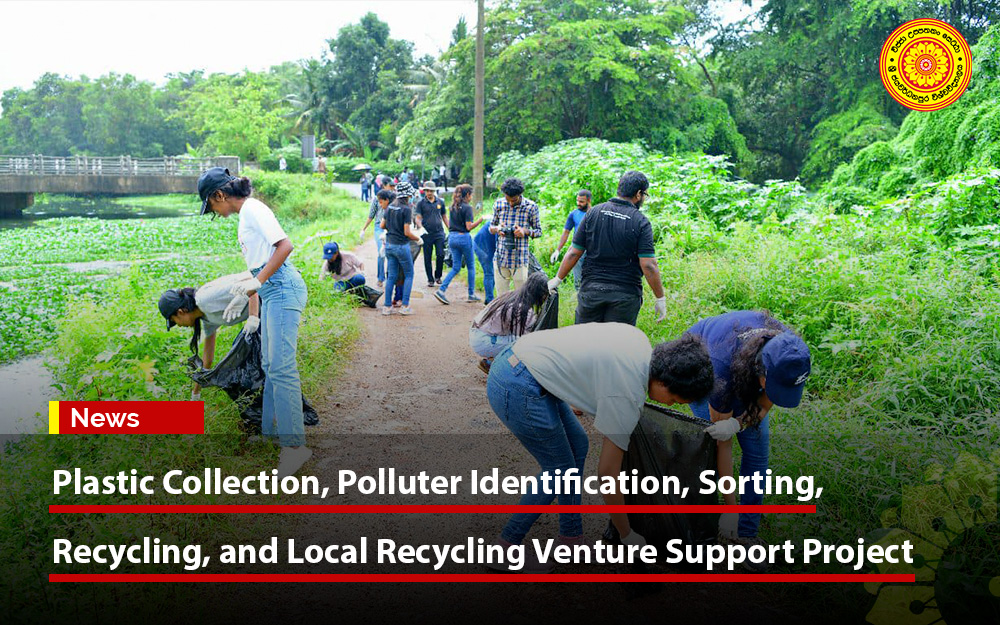 The "Plastic Collection, Polluter Identification, Sorting, Recycling, and Local Recycling Venture Support Project" organized by the Forestry and Environmental Science Society of the Department of Forestry and Environmental Science, USJ, and supported by the Young Biologists' Association, Sri Lanka, took place on June 5, 2023, at the Bird Park, Attidiya Wildlife Wetland.
In this effort to combat plastic pollution, a dedicated team of academics and university undergraduates joined forces for this project aimed at addressing the urgent need for plastic waste management. Led by experts Prof. Hiran Amarasekera, Prof. Daham Jayewardnena, Dr. Thilak Chandrathilake, Dr. Chaamila Pathirana, and Mr. Kosala Gunawardene from the Department of Forestry and Environmental Science, this initiative sought to tackle the multifaceted challenges posed by plastic waste in line with World Environment Day 2023 #BeatPlasticChallenge.
The project featured the following events:
1️⃣ Plastic Collection Drive: Plastic waste was collected from the wetland area, contributing to ecosystem restoration.
2️⃣ Polluter Identification: Sources of plastic pollution were identified, raising awareness for responsible waste management.
3️⃣ Sorting and Recycling: The project demonstrated the power of recycling by sorting and transforming plastic waste into valuable resources. It emphasized the importance of recycling and its role in transitioning to a circular economy. Participants had the opportunity to support local recycling ventures by handing over their plastic waste for proper disposal.
4️⃣Interactive Workshops: Participants involved in hands-on workshops which provided knowledge on creative ways to reduce plastic consumption, adopt sustainable practices, and explore the benefits of recycling. 
The project concluded with a significant stride towards a cleaner, more sustainable world, preserving the beauty of the environment for generations to come.